The Easter school holiday is a great opportunity for families to enjoy some quality time with their kids. With so many great activities springing up in Sydney, it can be difficult to choose what you want to do, so we've picked some of the best activities to make the most of the Easter holiday with the family.
Easter Holiday Activities in Sydney – Our Top Picks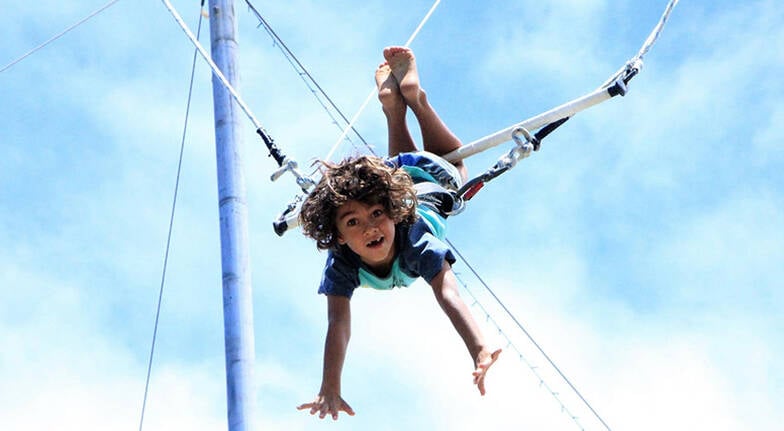 What could be more fun for a kid than learning all the great tricks of the circus? Located at Olympic Park Aquatic Centre, this fun and interactive two-day workshop will teach your kids how to tight wire, juggle three balls, hula hoop and even swing the high trapeze like a pro! Safety is the number one priority here and all tricks will be offered with the highest level of safety and protection. The workshop is recommended for kids between the ages of 5 and 15 years. School Holiday Circus Classes are costed at $29 per particpant, who are encouraged to bring comfortable, close-fitting clothes, with pants or leggings that cover the knees.  Please call 02 6685 6566 or 0412 402 742 to book and have your voucher details ready.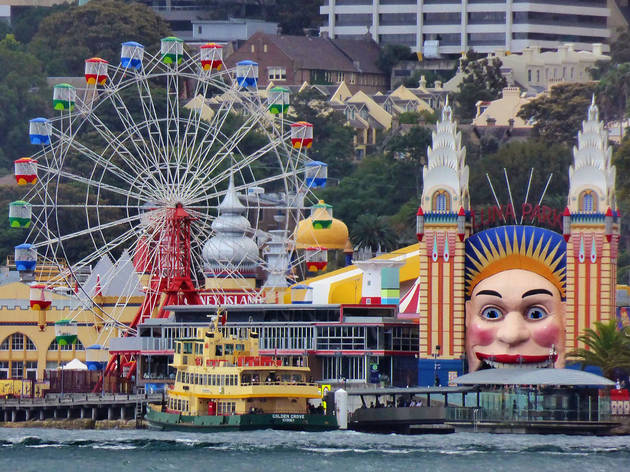 Does a two-hour workshop seem a little short? How about spending a day at the iconic Luna Park on the shore of Sydney Harbour? Enjoy a fun-filled day at everyone's favourite amusement park with unlimited rides and a spectacular view on the Ferris Wheel. Fan-favourites includes the Hair Raiser, Mirror Maze and Dogem City. From classic sideshow game stalls to modern attractions, this park has something for everybody.
Enjoy the Australian Wildlife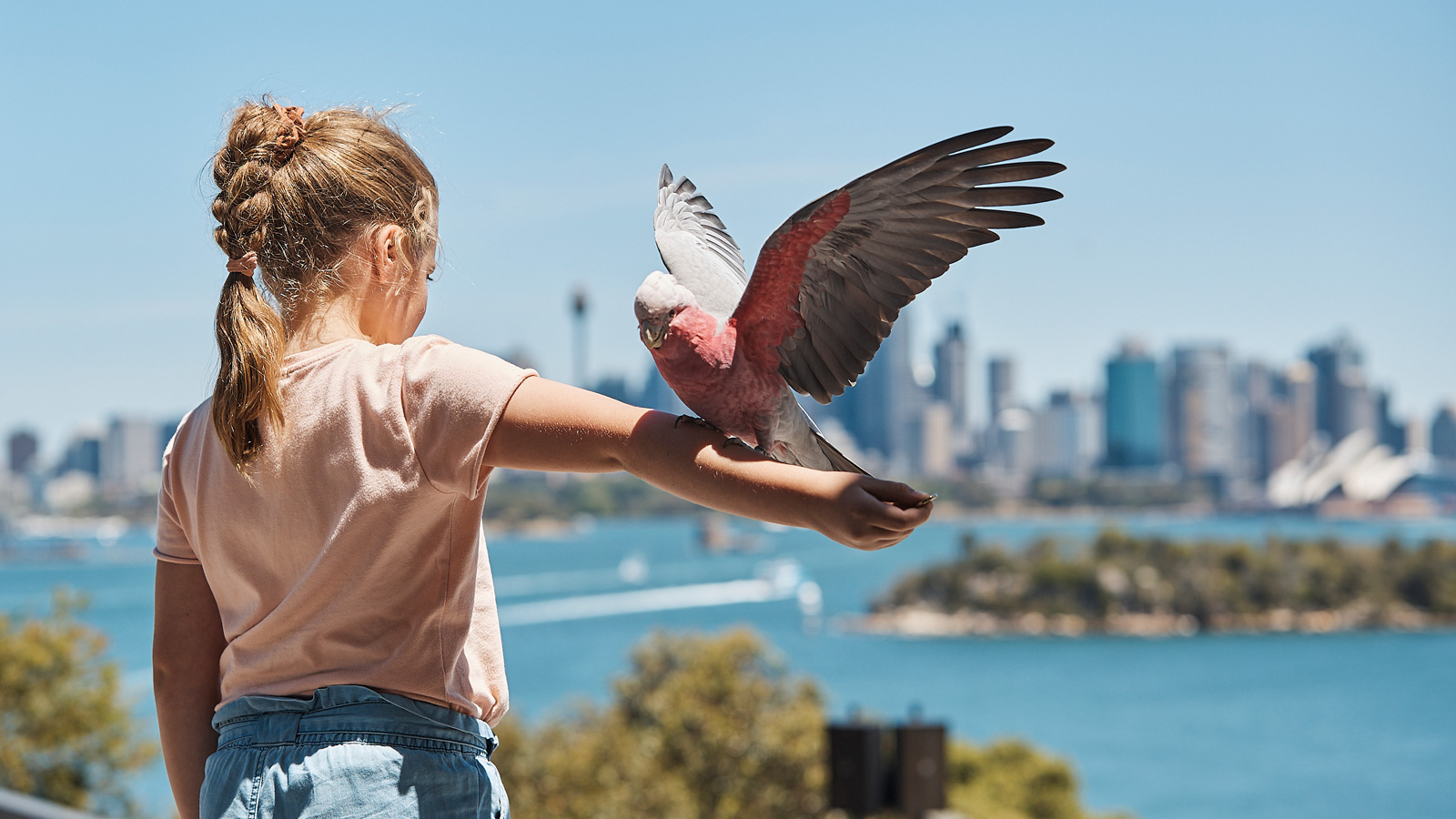 Another great activity to enjoy with the family is a trip to one of the many zoos and wildlife sanctuaries in Sydney. Meet your favourite animals, learn more about them, while nurturing a love for the planet with your family. Some of our favourite places include Taronga Zoo, Sealife Sydney Aquarium, Wildlife Sydney Zoo, and Featherdale Wildlife Park.
The Taronga Zoo is impressive in its own right with more than 4000 animals, including some rare and endangered species of animals. Some of these sanctuaries also offer shows such as the QBE Freeflight Bird Show in Sydney Harbour and the impressive Daily Seal Show. You can visit this spectacular zoo with a 12-minute ferry ride away from the city. Family Passes bought online (1/2 Adult & 1/2/ Children) will receive a 20% cost reduction. For all other enquiries please phone +61 2 9969 2777.  A wild Easter at Taronga Zoo may just be what the family needs this Easter!
For a great learning experience with the family, you can plant a visit to the Australian National Maritime Museum. The indoor/outdoor museum is great entertainment for the family, especially if historical naval vessels and ships. With one of the world's largest collection of in-water fleets and submarines, including a replica of Captain Cook's stunning ship HMB Endeavour, immerse yourselves in the life and dangers of the military life at sea. There are even special activities for kids to enjoy as parents wander around the impressive museum, including arts and crafts, and an under-five play zone for your little ones.
Enjoy a good thrill? The Illawarra Fly Treetops Walk in the Australian rainforest is a great activity for thrill-seekers. Immerse yourself in the native rainforest on this 1.5 km trail as it builds up the excitement when you switch to the 500 meter-long track that is elevated 20-30 meters off the ground. Though the trail seems tough and dangerous, the highest level of safety protection is taken which means you can enjoy the trail without worry. In addition, the best thing about this trail is that it's perfect for all ages and fitness levels.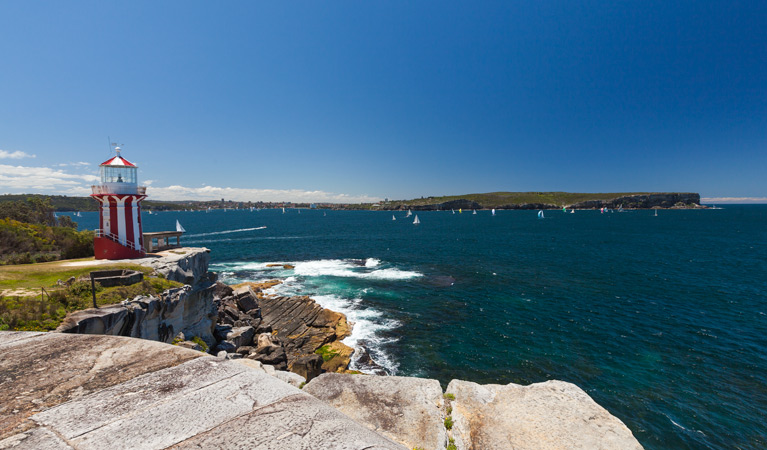 For those looking for a casual day out with their family, look no further than the South Head Heritage Trail. The short trail is excellent for catching a glimpse. The trail will take you from Camp Cove in of history while enjoying breathtaking whale watching experiences. Next to Camp Cove lies the popular vantage point of Watsons Ba. Enjoy walking along the historic 1970s cobblestone road past Lady Bay Beach, all the way to the iconic Horby Lighthouse. The lighthouse offers spectacular views from the city of Sydney to the ever-expanding Pacific Ocean on the horizon. Just make sure to keep your eyes open for an opportunity to catch a glimpse of a whale, one of nature's most magnificent beasts.
Have you discovered the local charm of Potts Point? Whether it's chic street cafés, friendly neighbourhood restaurants and bars, artisan bakeries and boutique shopping – there is much to offer in one of Sydney's oldest neighbourhoods, a quieter enclave on the rim of Sydney's busy heart.
The hotel offers up to 25% off your next stay when you book more than three days in advance.
Check out our special hotel promotions.
Children under 12 years old stay and eat for free at holiday inn potts point – Sydney